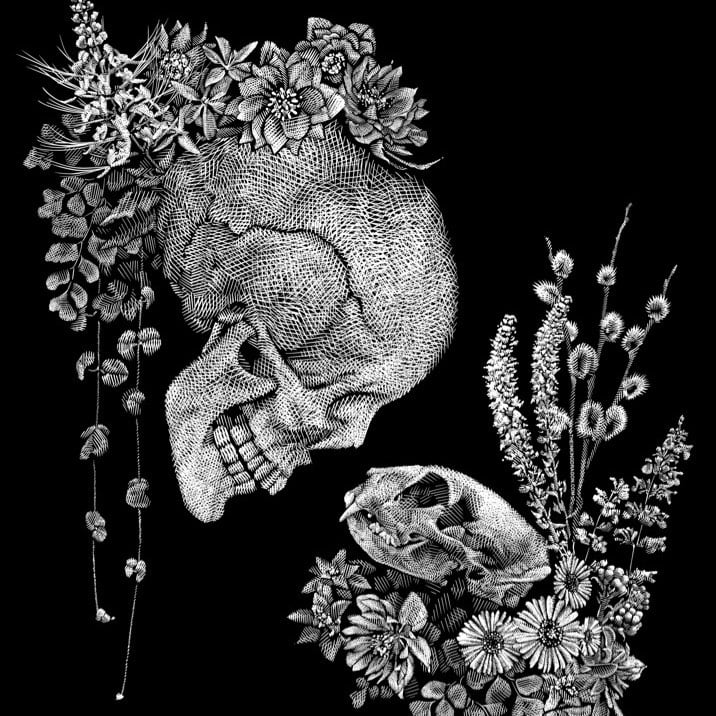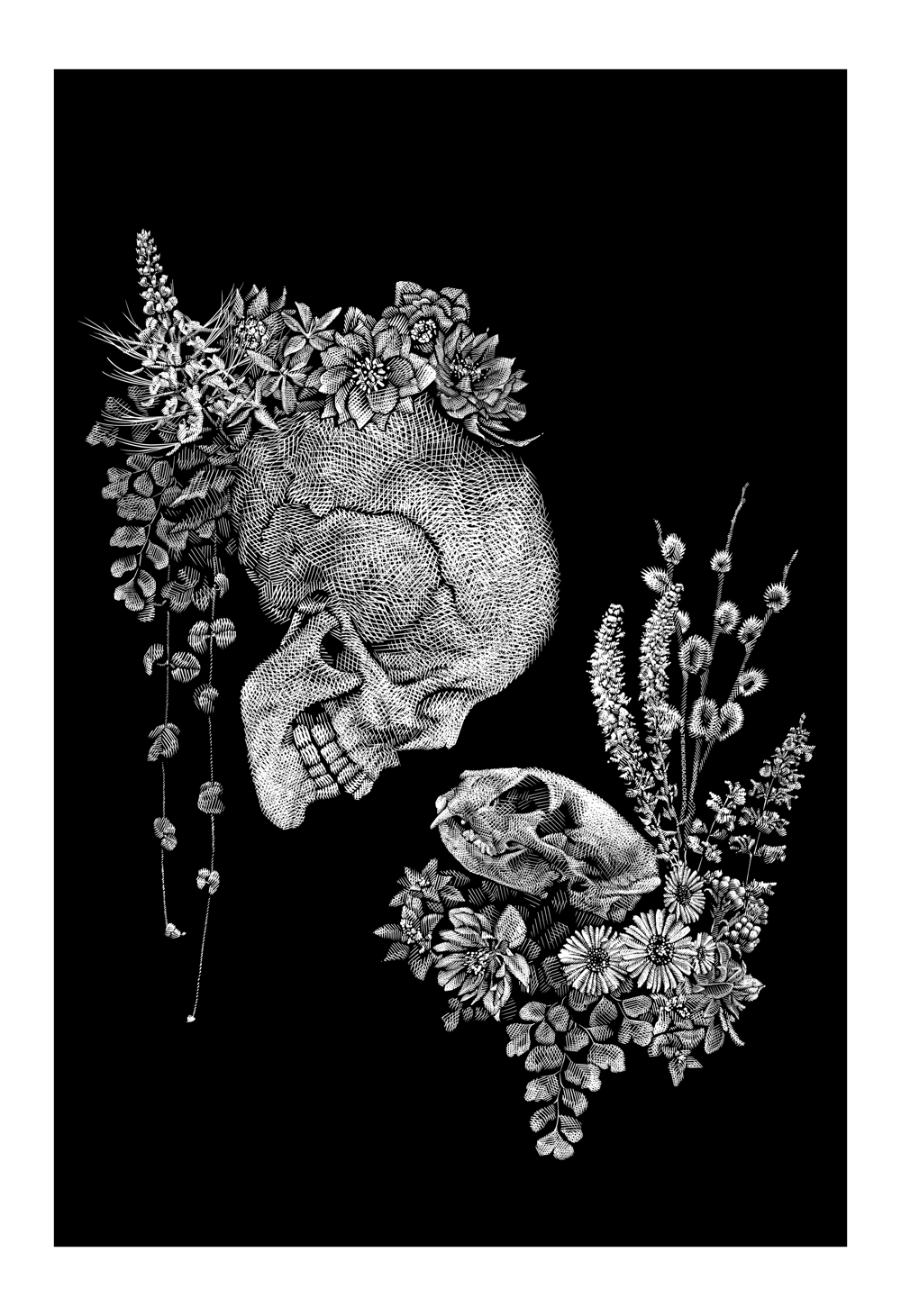 The bond we have shared with cats and their ancestors throughout history is staggering in it's complexity, but no less powerful today. In this image, 'Two Hearts,' I wanted to capture a bit of that shared bond, and somehow illustrate that those Two Hearts are connected to One Soul.
In this illustration...The skull of a cat and the skull of a human reach towards one another in an implied "nose boop"...They are festooned in flowers and foliage, each of which has been named for cats big and small...Cat Mint, Kitten Tails, Cat's Whiskers, Pussy Willow, Leopard Flower, Jade Tiger Heleborus, and Leopards Bane...
This is for a lithograph print of my piece, 'Two Hearts', done in black/white.
You also have the option of adding 'Beloved Companion' as a pair for $25. (Please see my listing for 'Beloved Companion' for photos of that print.)
Prints measure approx. 13" x 19" and will be signed and packaged with a few extra goodies.