Twilight Triptych - Print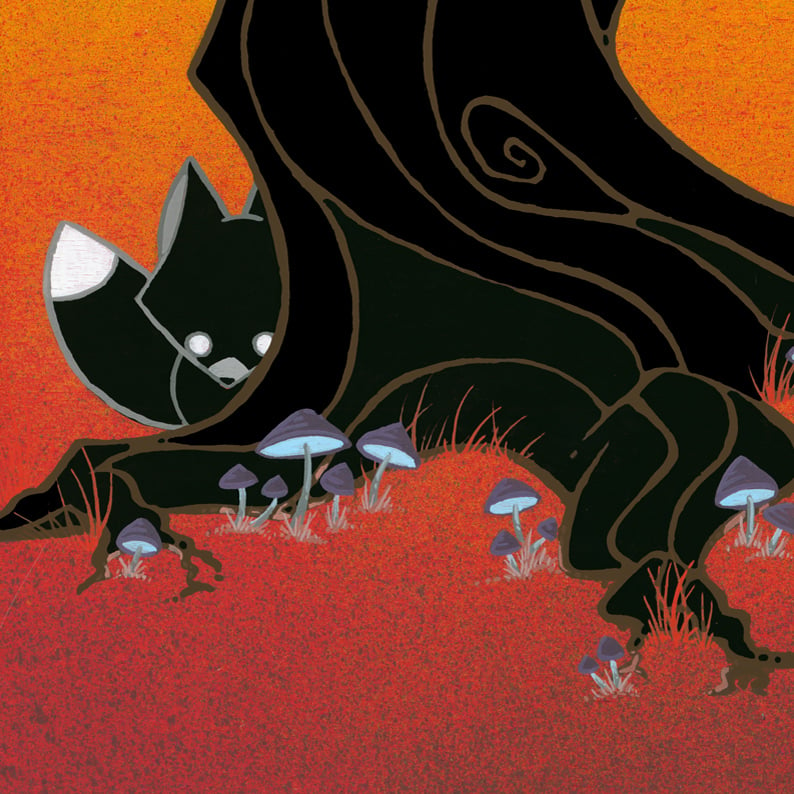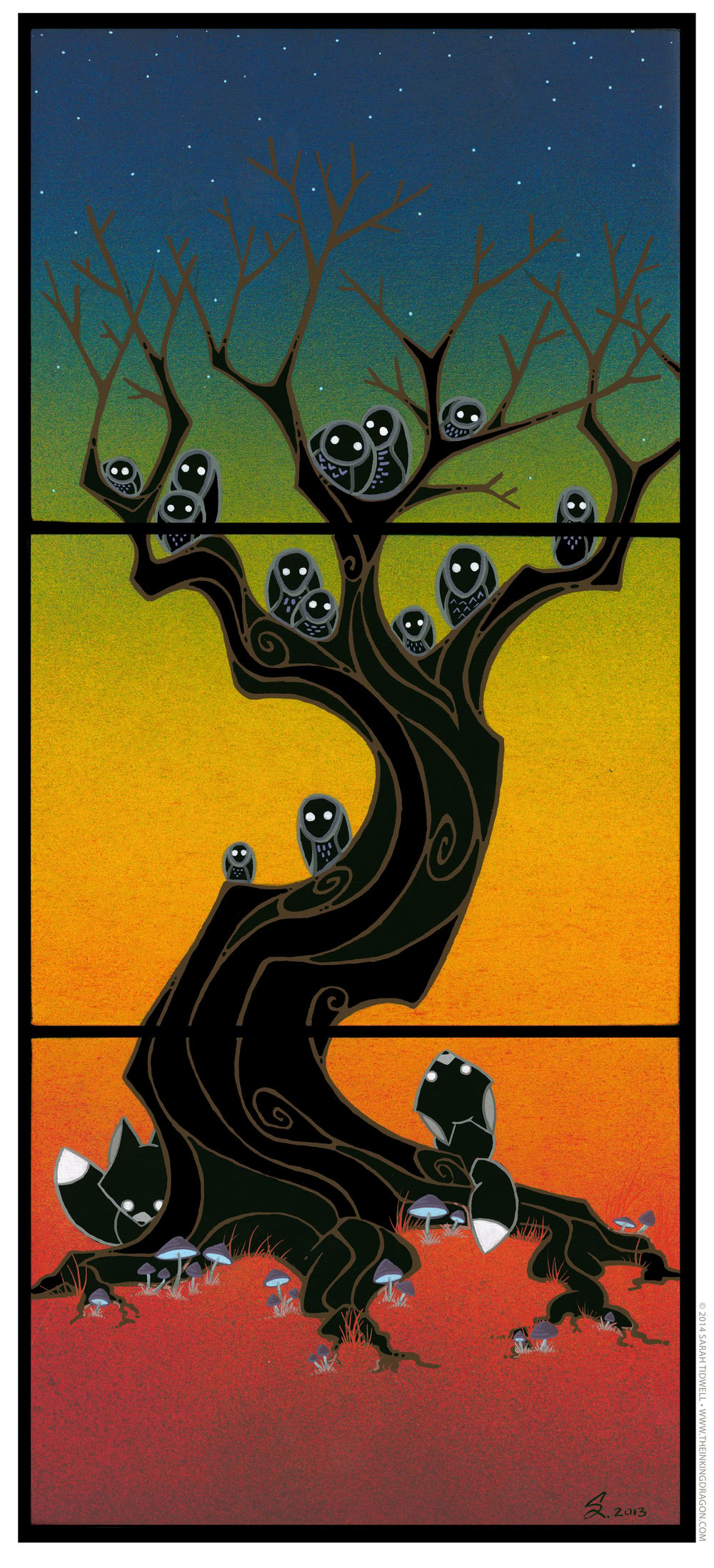 The sun plunges into the horizon. As the first pale stars emerge to wink at the world below, all the crepuscular critters embark on their evening adventures.
This is a lithograph print of my original 'Twilight' triptych painting. The image size measures roughly 8"x17.5" and is surrounded by a white border. Each print is signed, and will come wrapped with a handful of awesome goodies.