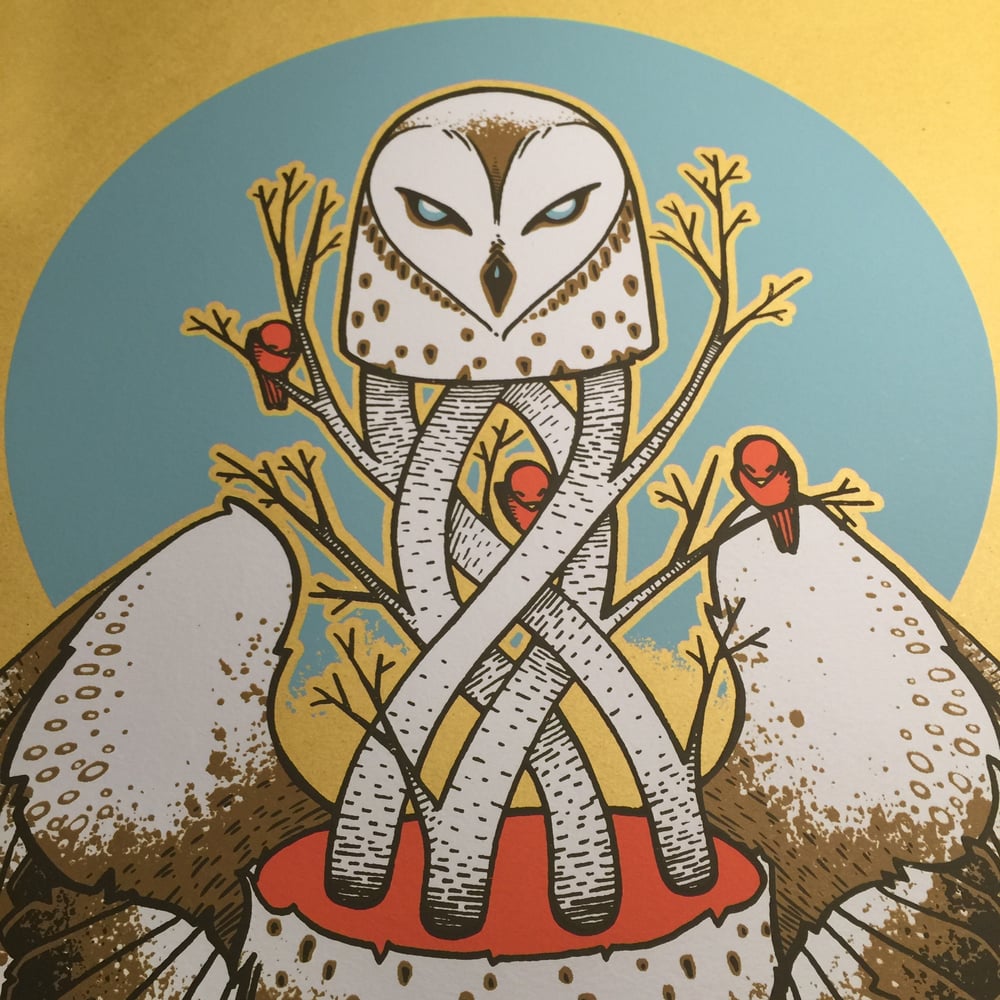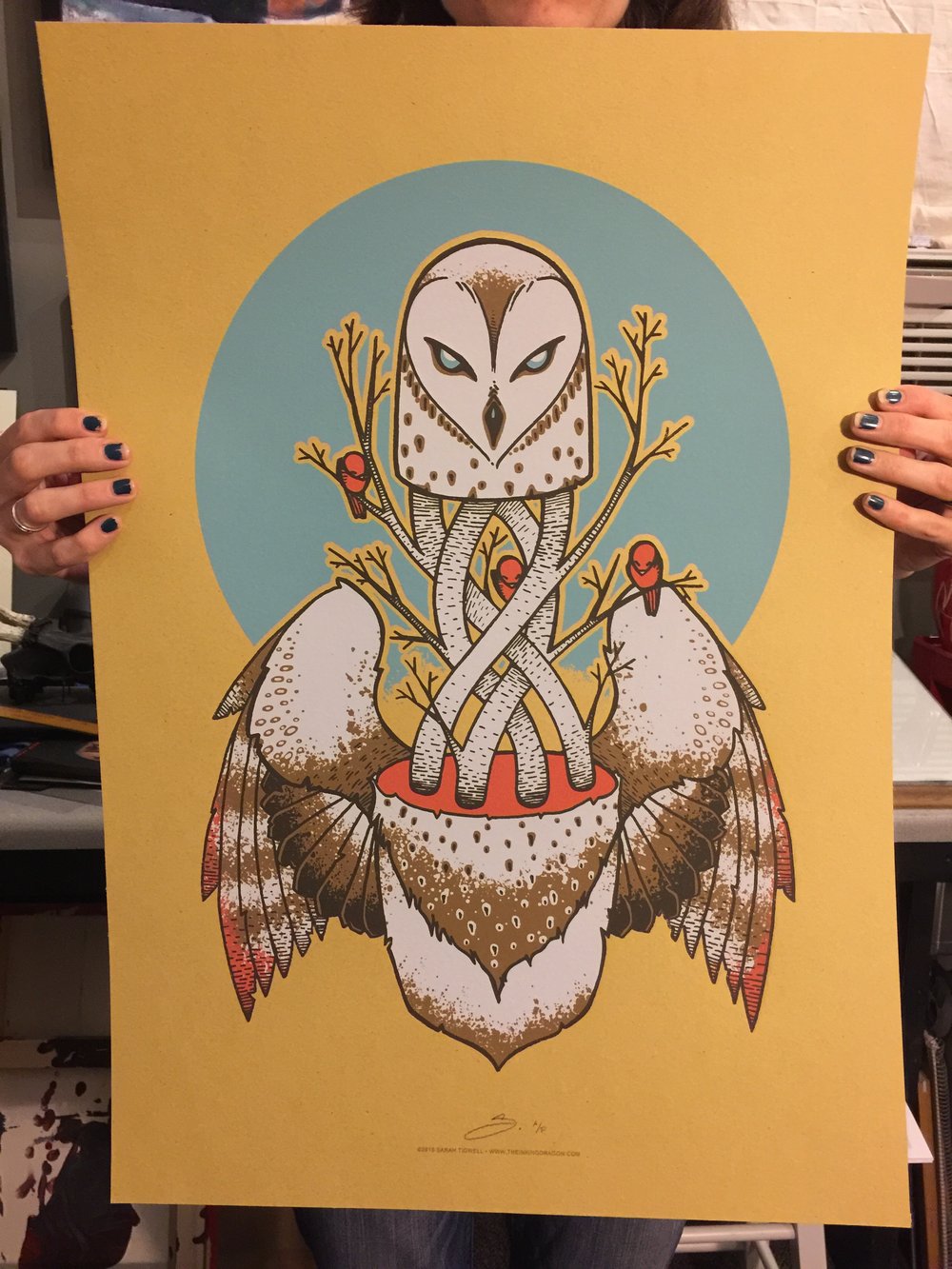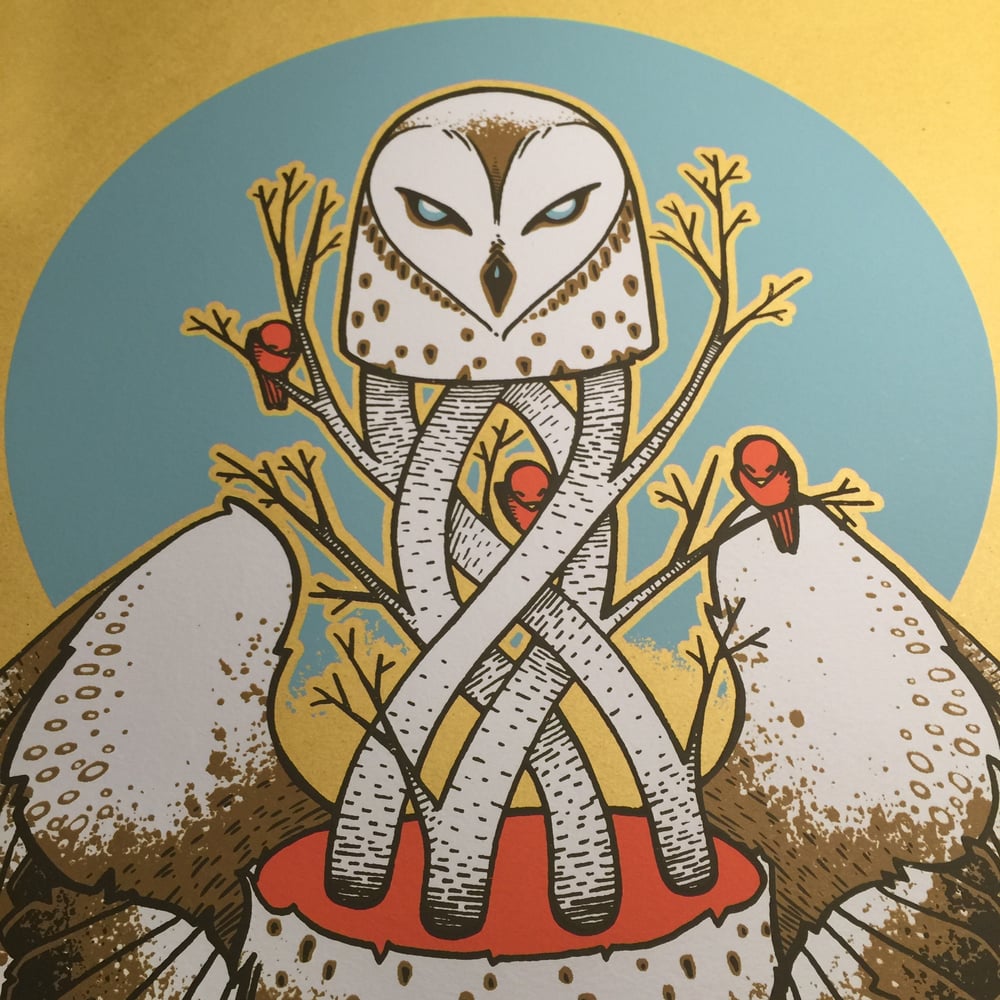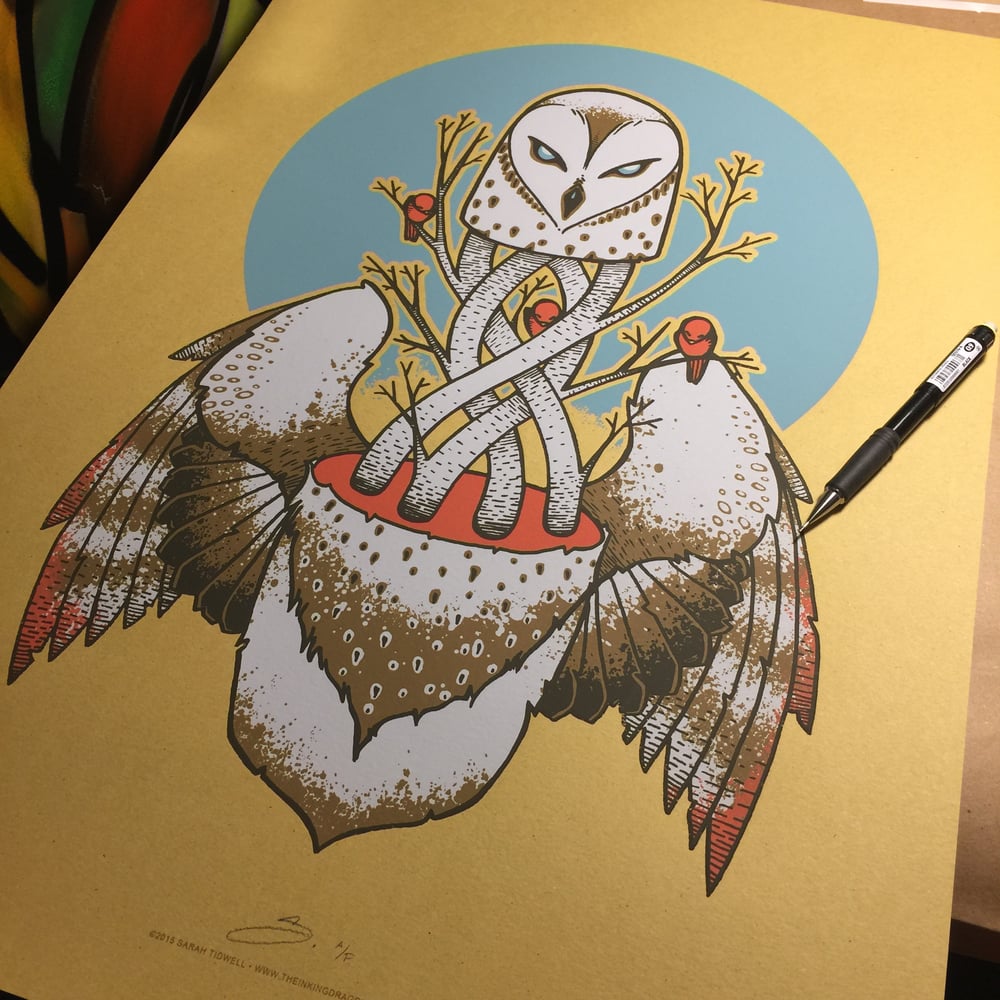 'The Owl's Winter'
When I look at this print, a dark wisdom gazes serenely back...
I created the original sketch many months ago while trying to grasp at what makes up an owl... Their flight. Their home. Their prey. Their lethal and silent embrace. I wanted this image to be dark, but I also wanted it to be beautiful, for I've never seen an owl that wasn't.
These are screen printed with all water-based inks on heavy weight, acid-free paper.
Each 5-color print is signed and numbered as part of a 100 print edition, and measures approx. 17 in x 24 in (...Which means it will fit smoothly into an 18x24 poster frame with a nice simple mat.)