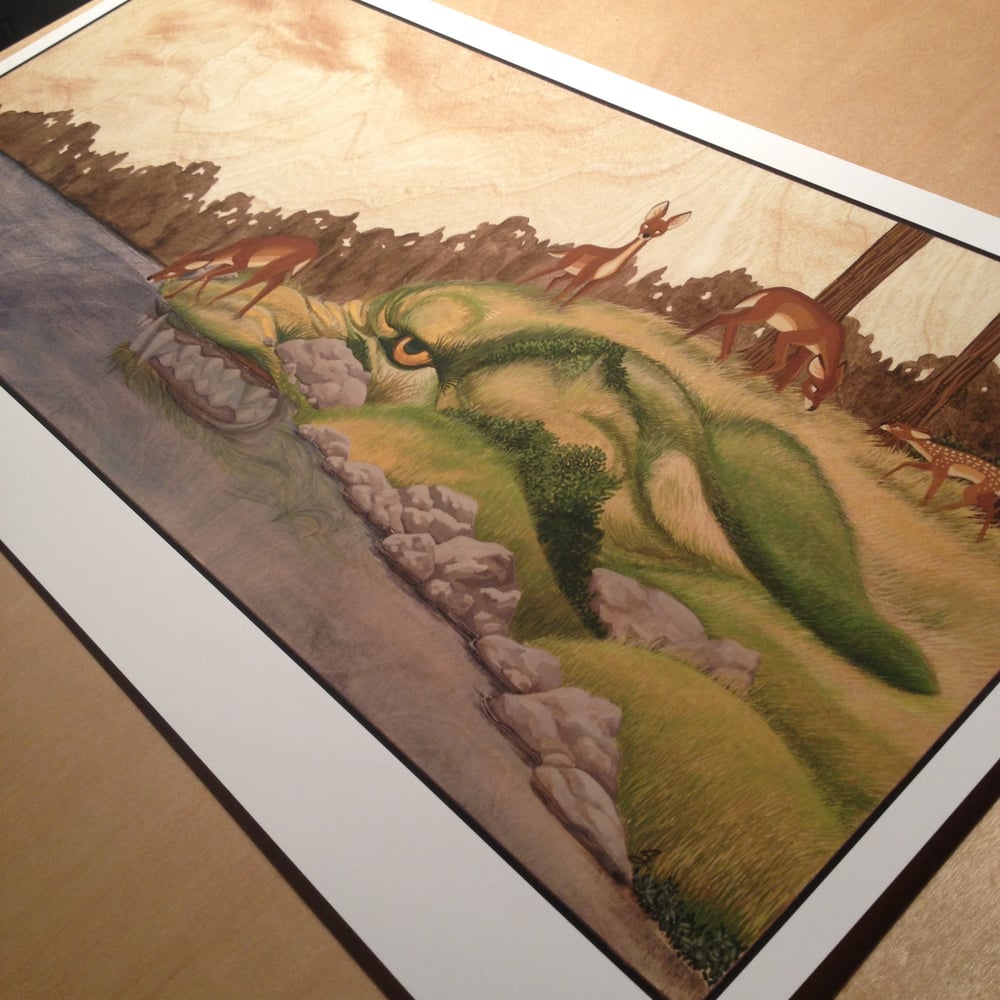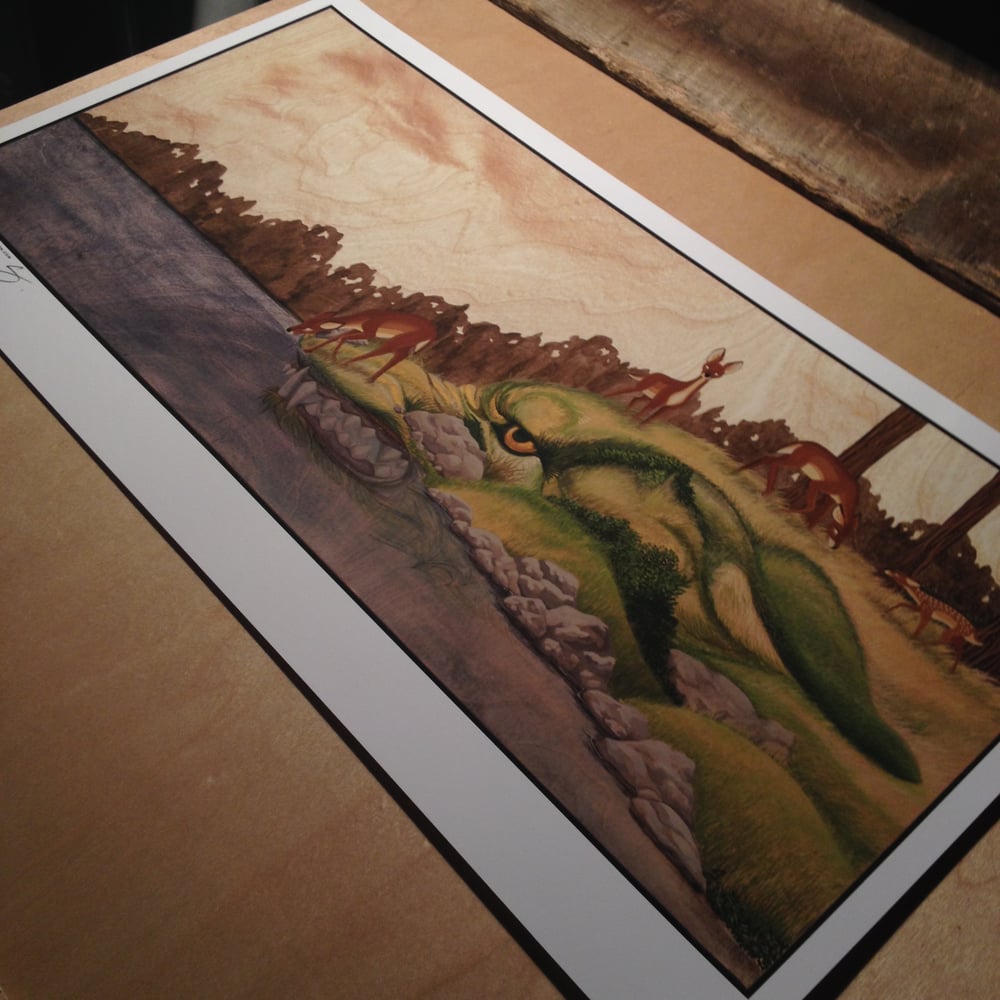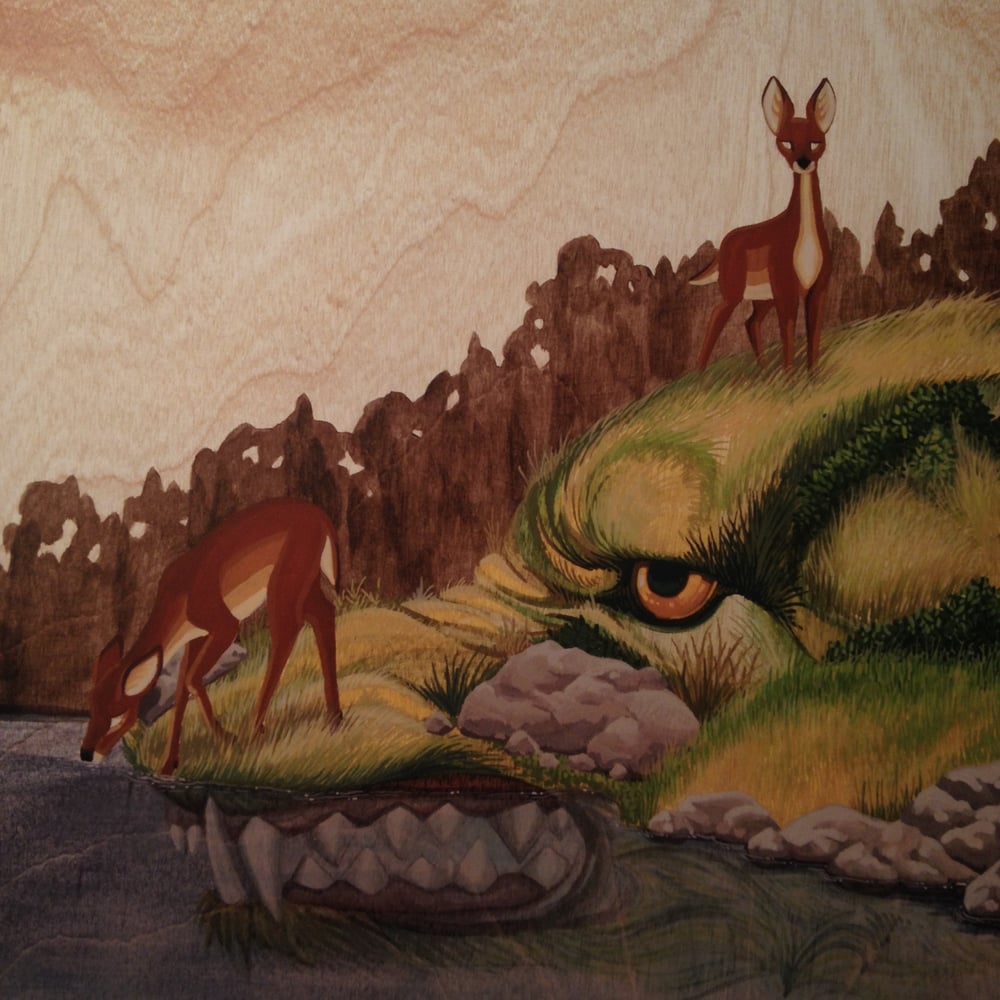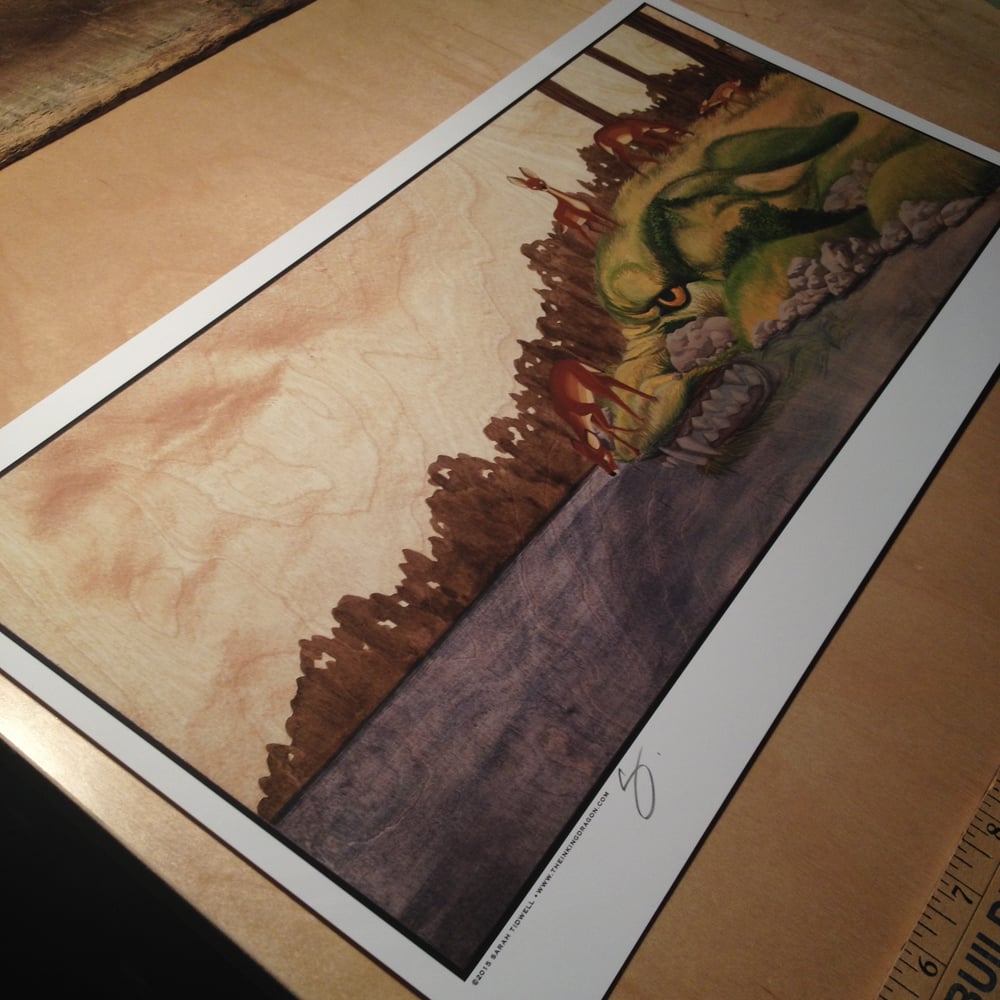 This is for a signed lithograph print of my painting 'The Hunter.'
It really is amazing how well the warm wood-grain turned out in this print...They resemble waves and clouds, just as they should!
Measurements: 19 in x 10.5 in
As mentioned, each print will be signed by the artist, and come packaged with some bonus stickers.