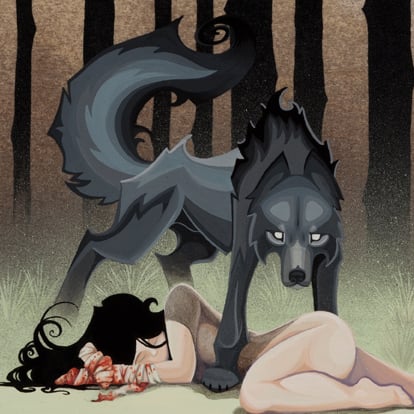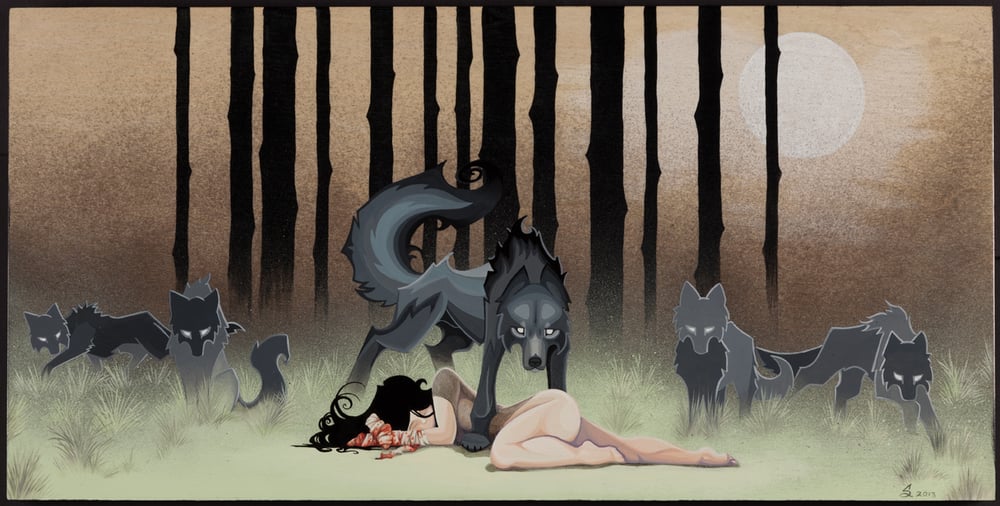 Nightfall is drawing it's dark curtain over the world. The heavy mists of night are undulating across the forest floor as footfalls creep ever closer. Moonlight threads it's way through the barren forest canopy to fall like a caress upon the scene unfolding below.
She sleeps. He protects her.
Each print measures 13"x19".
Signed and shipped with a few extra goodies.