'Owl Hollow' - Letterpress Print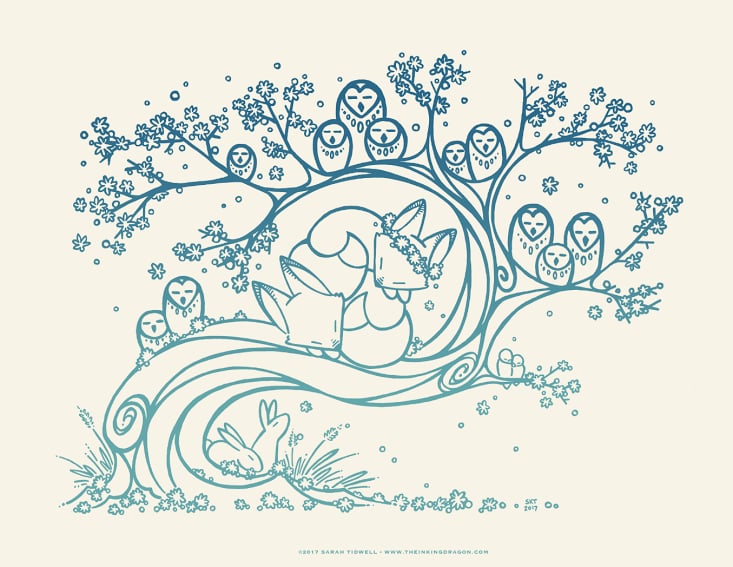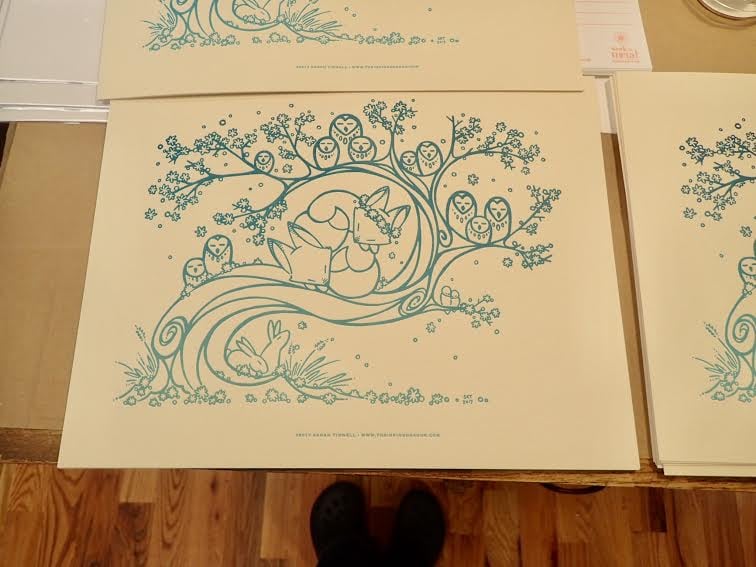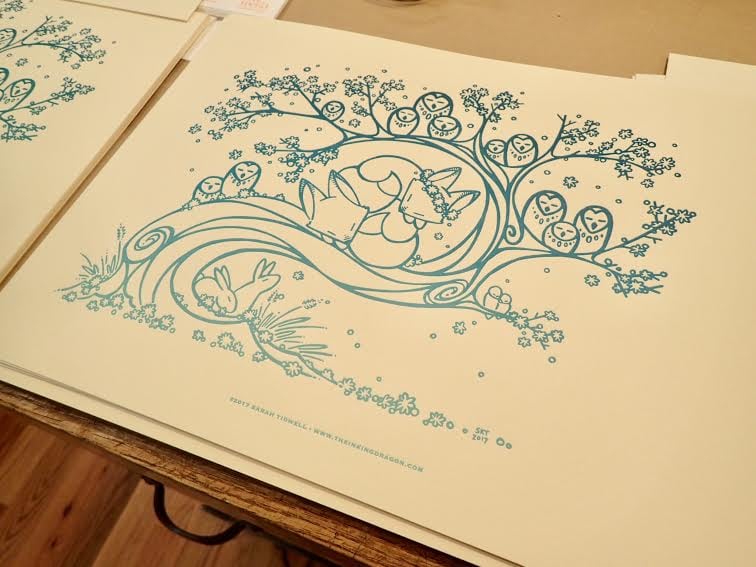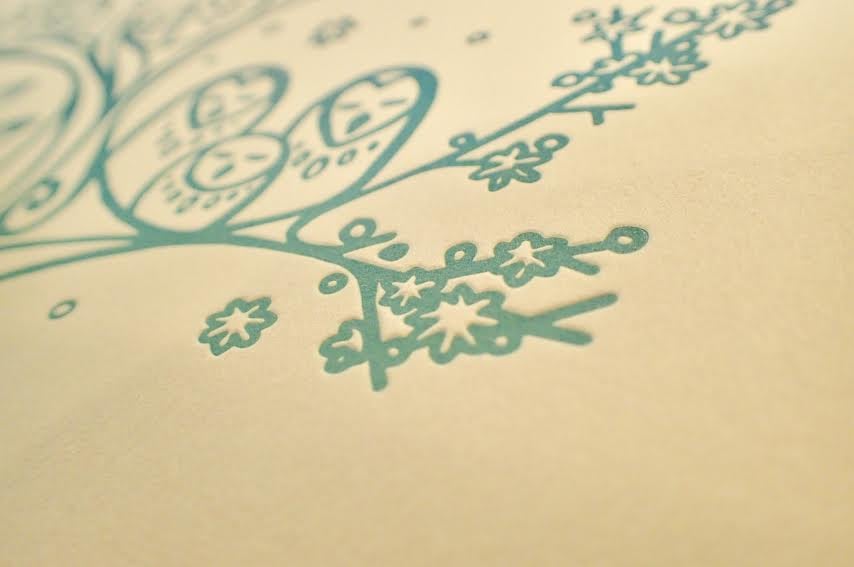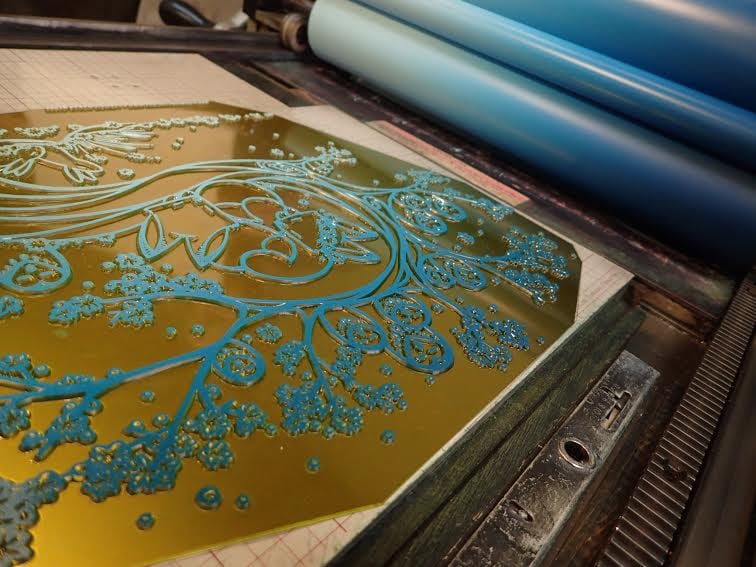 'Owl Hollow'
Limited Edition Letterpress Print
Measures approx. 11in x 14in.
Each print is a signed/numbered edition of 100.
This particular letterpress print was done using a 'split-fountain' effect between a dark teal and a pale, misty blue. The effect is positively dreamy on this heavy-weight, cream paper. Due to the nature of split-fountains, no two prints are exactly identical...some may be slightly darker/lighter depending on their place in the printing process. But this is what makes them each beautiful and unique...