Made For One Another- 2023 Limited Edition Letterpress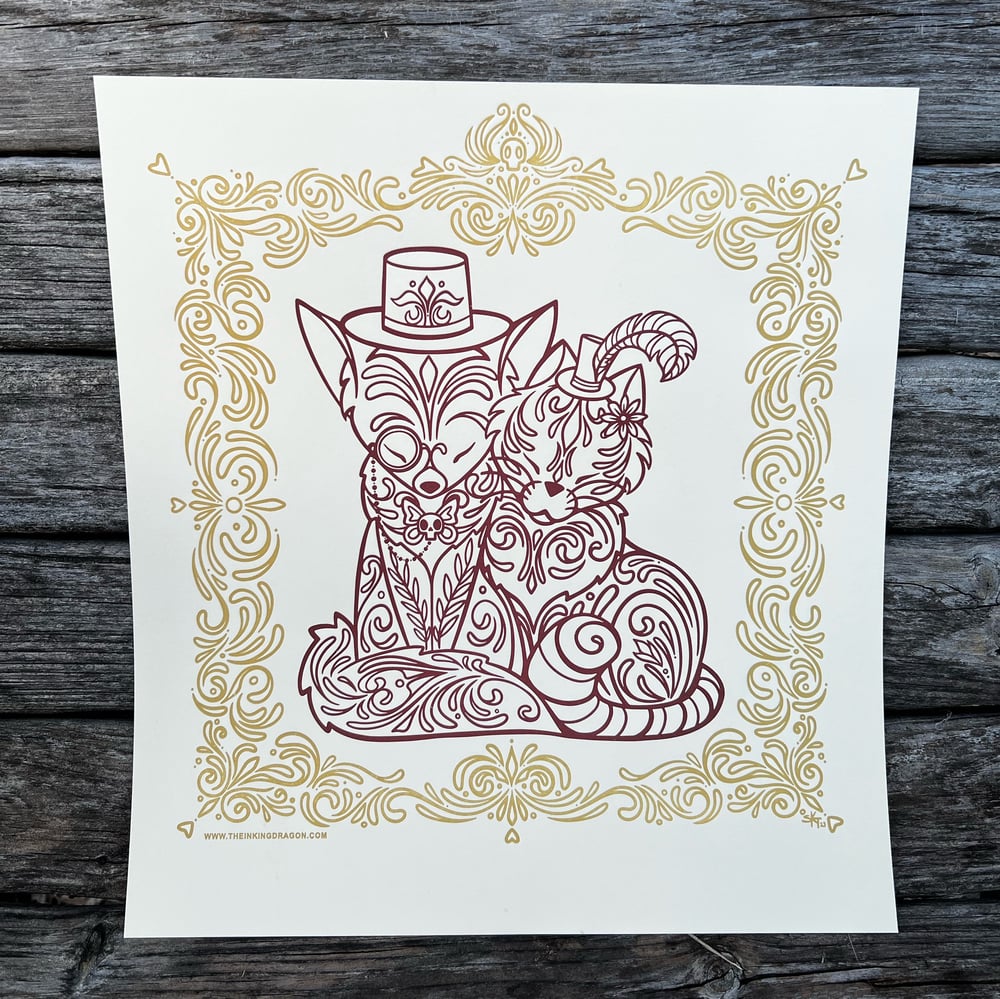 'Made for One Another'
Limited Edition 2022 Letterpress
This dashing gentlefox and his elegant feline friend are clearly made for one another in every way. His charm sets off her charisma, and vice versa. This year's Valentine's Day letterpress is my first to run two separate colors, and I think this regal pair pull it off well!
If you've been following me for a while, you may remember a similar piece I released with one of my first screen print runs nearly 10 years ago. I wanted to revisit the concept of this pair with a decade's worth of maturity in my style and experience, and it made the perfect piece for a Valentines Day release.
This listing is for one of these limited edition, signed and numbered, letterpress prints. Only 100 of these were printed.
(These were made by our local friends at Hound Dog Press here in Louisville KY, using dark crimson and gold ink pressed on a heavyweight, acid-free cream paper.)
These measure 12" x 12" and will come shipped with a few bonus stickers.