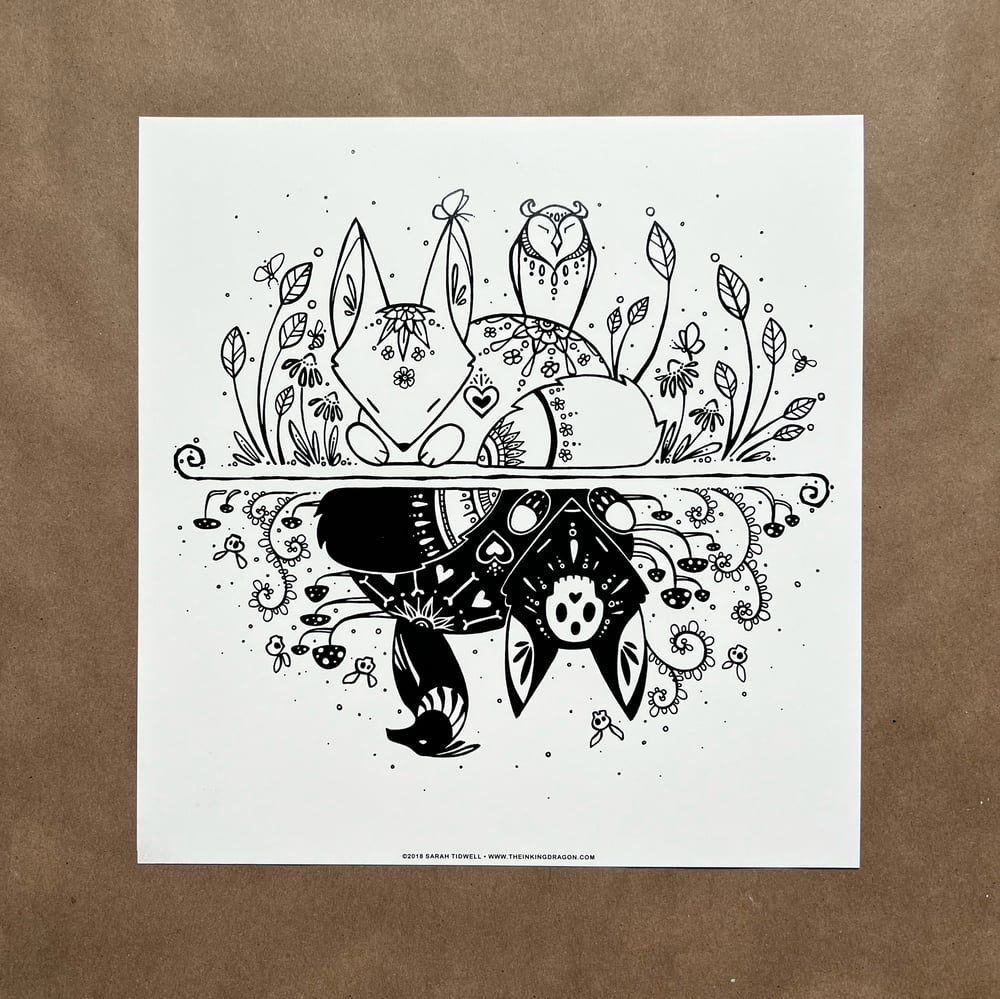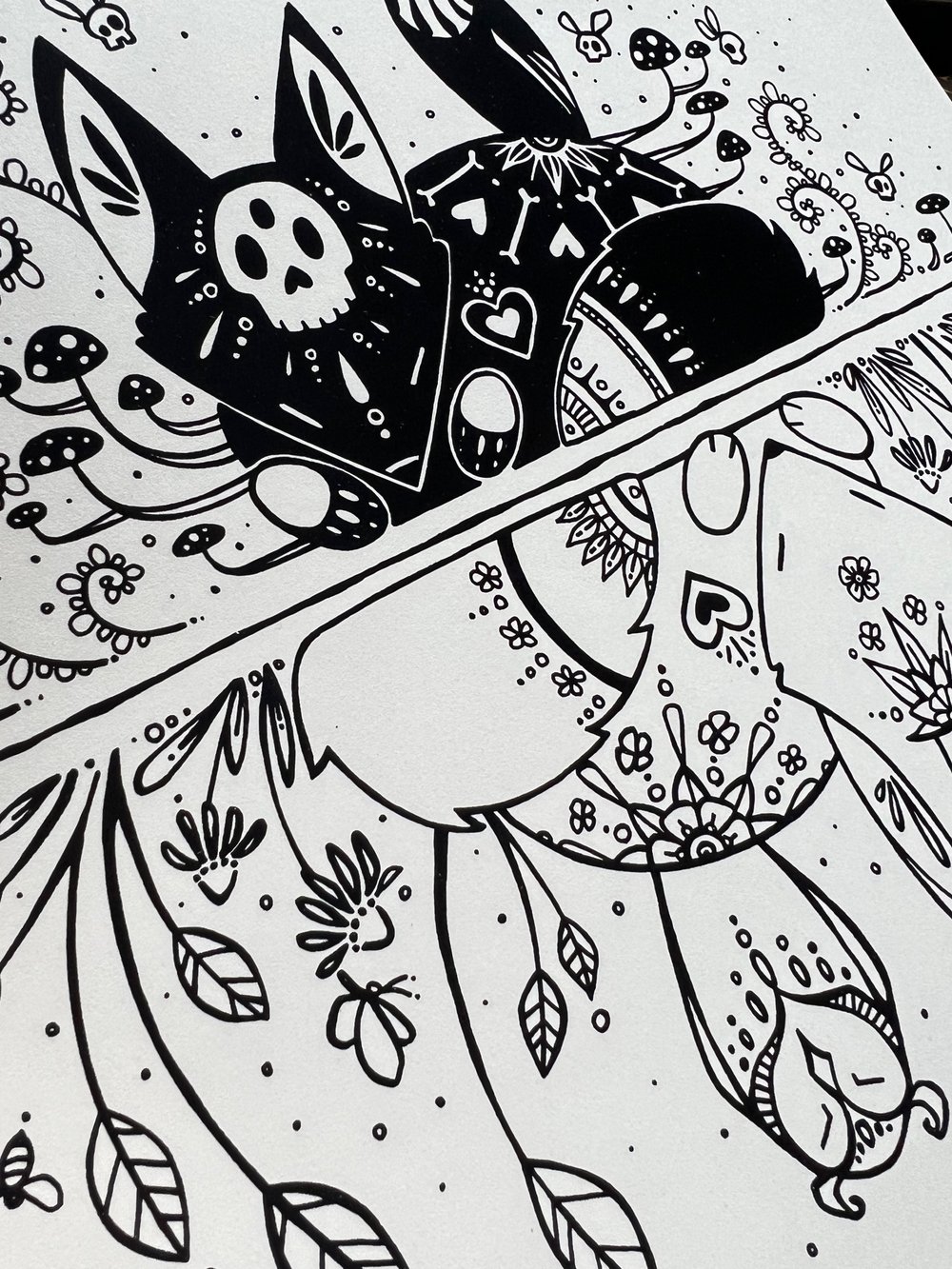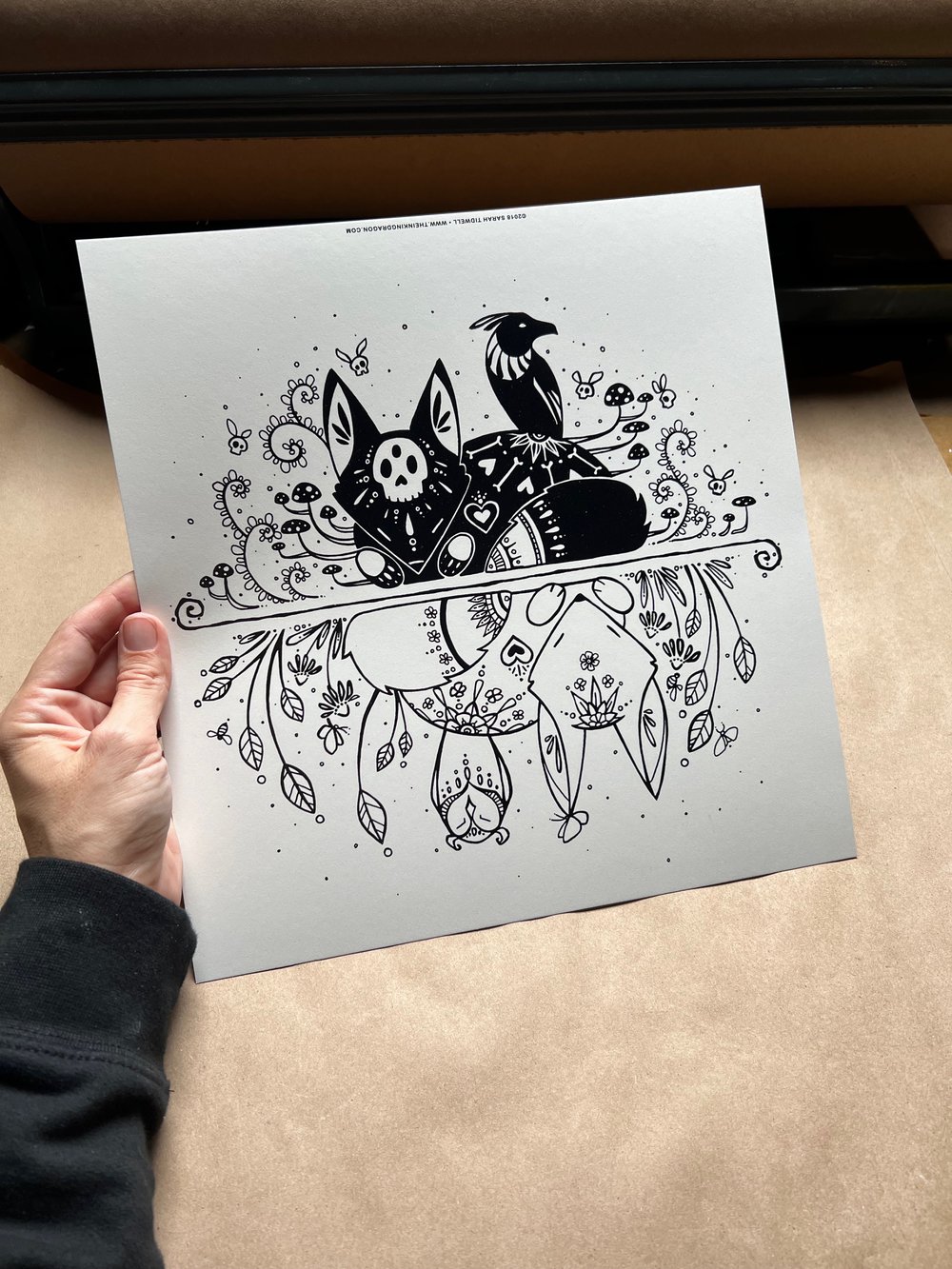 'Life or Death'
This is a print of my 2018 illustration depicting a pair of foxes, one encompassing the Spirit of Life and the other encompassing the Spirit of Death.
The unique thing about this print is it can be hung/represented with the Life or Death fox on top/bottom, the choice is yours.
This lithograph print measures 12"x12" and will come shipped with a couple bonus stickers.