Large "Mine" Sticker -3pk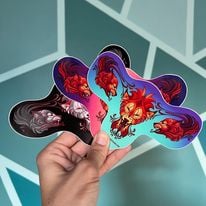 These vinyl, weatherproof stickers measure about 7" across, about twice the size of my original trio.
Each order comes with 3 stickers, one each of my pink, black and blue "Mine" stickers and a few extra goodies.
50% proceeds will be donated to @abortionfunds to help support reproductive rights nationwide.