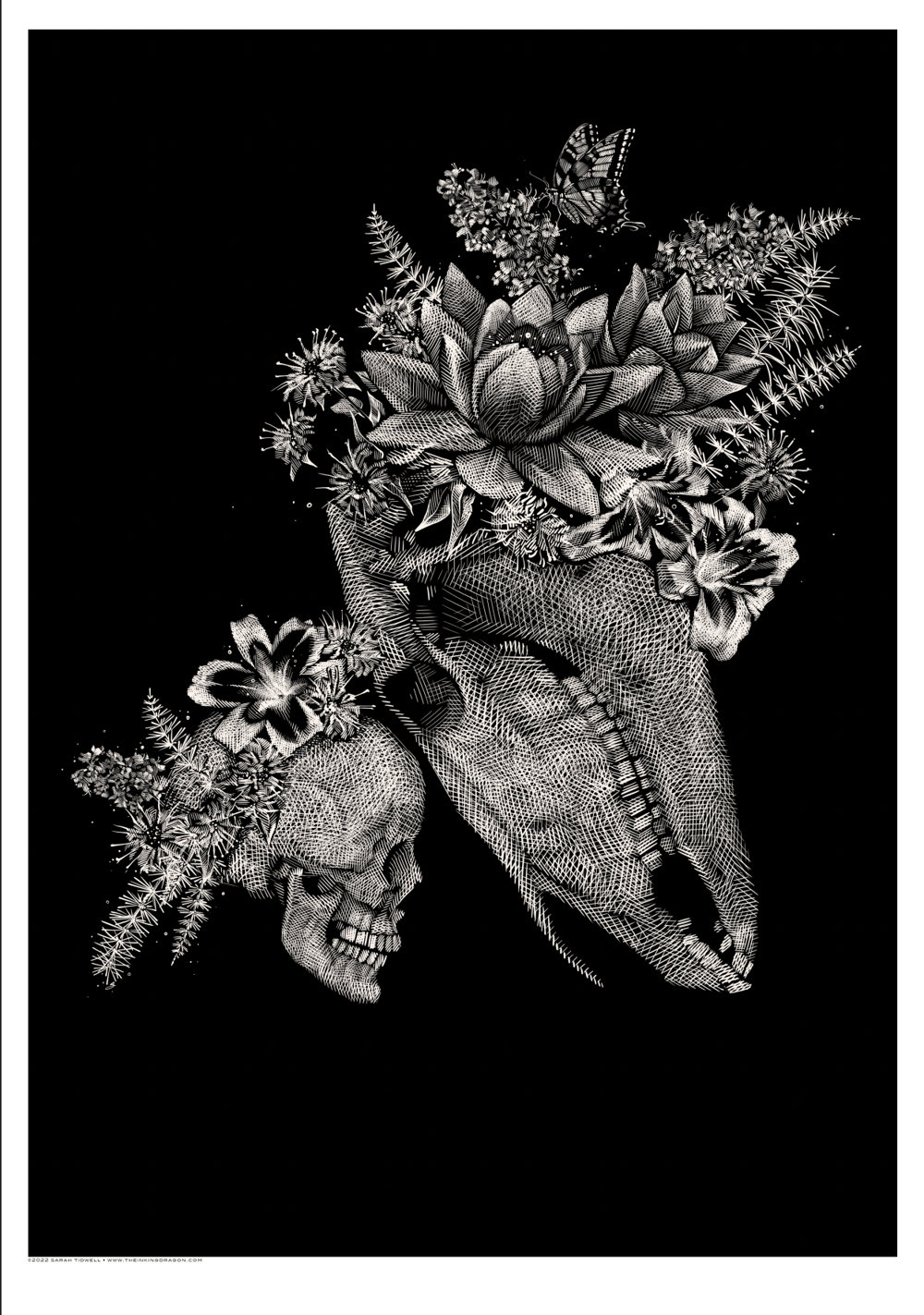 I've always held horses close to my heart. Horses were one of the first things I learned to draw as a child, and they remain one of my favorites today. I wanted to express that soul-strung connection that some of us have been fortunate enough to experience in our lives.
In this piece, the two skulls are adorned in horsemint, horsetail fern, 'wild horse' day lilies, and White lotus, to which the Buddhists compare the sacred horse.
Each print measures approx. 13" x 19" and will come packaged with a few extra stickers, as always.