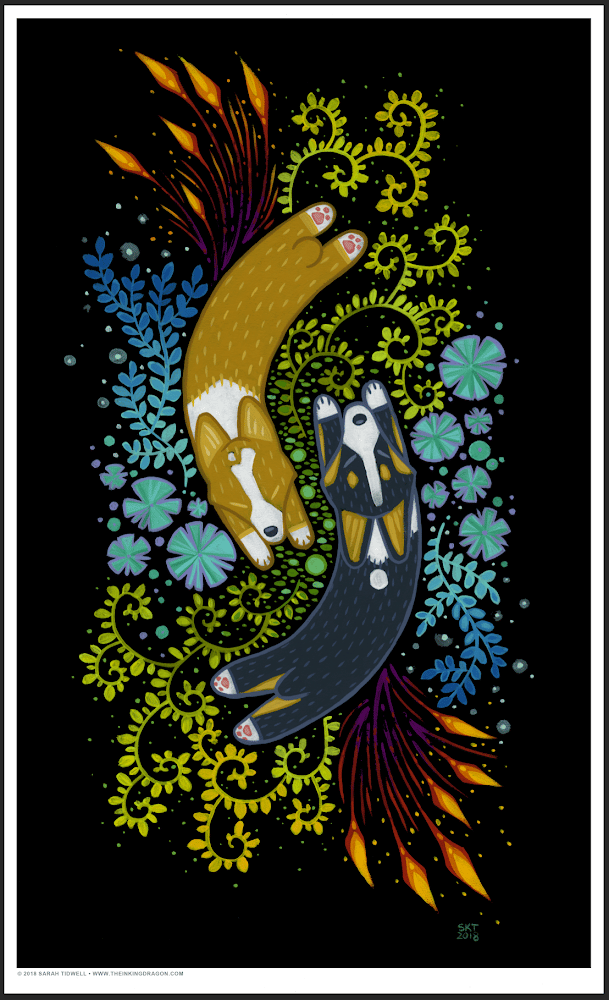 This one goes out to all the corgi-lovers out there! How can you NOT love those little low-riders??? I sure do.
This is a Lithograph print of my original Guoache Painting 'Corgi Dance.'
The print measures approx. 8.5in x 14in and will come signed and packaged with a few extra goodies.