'Beloved Companion' - Print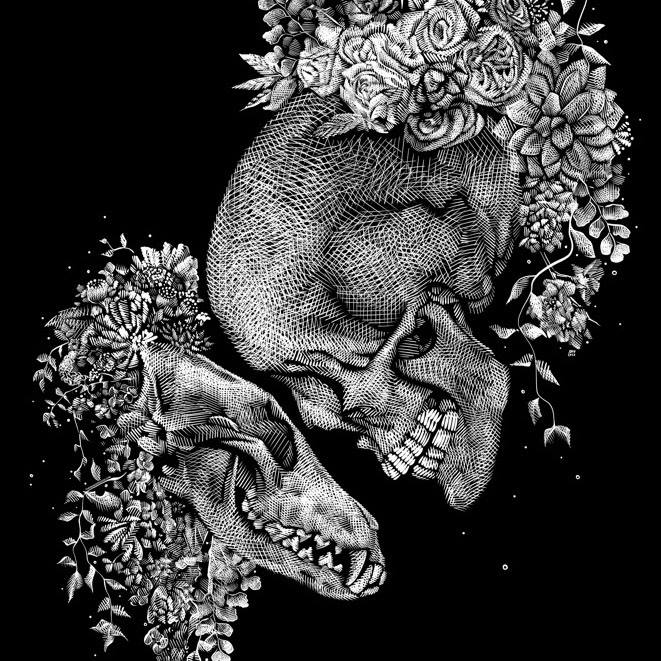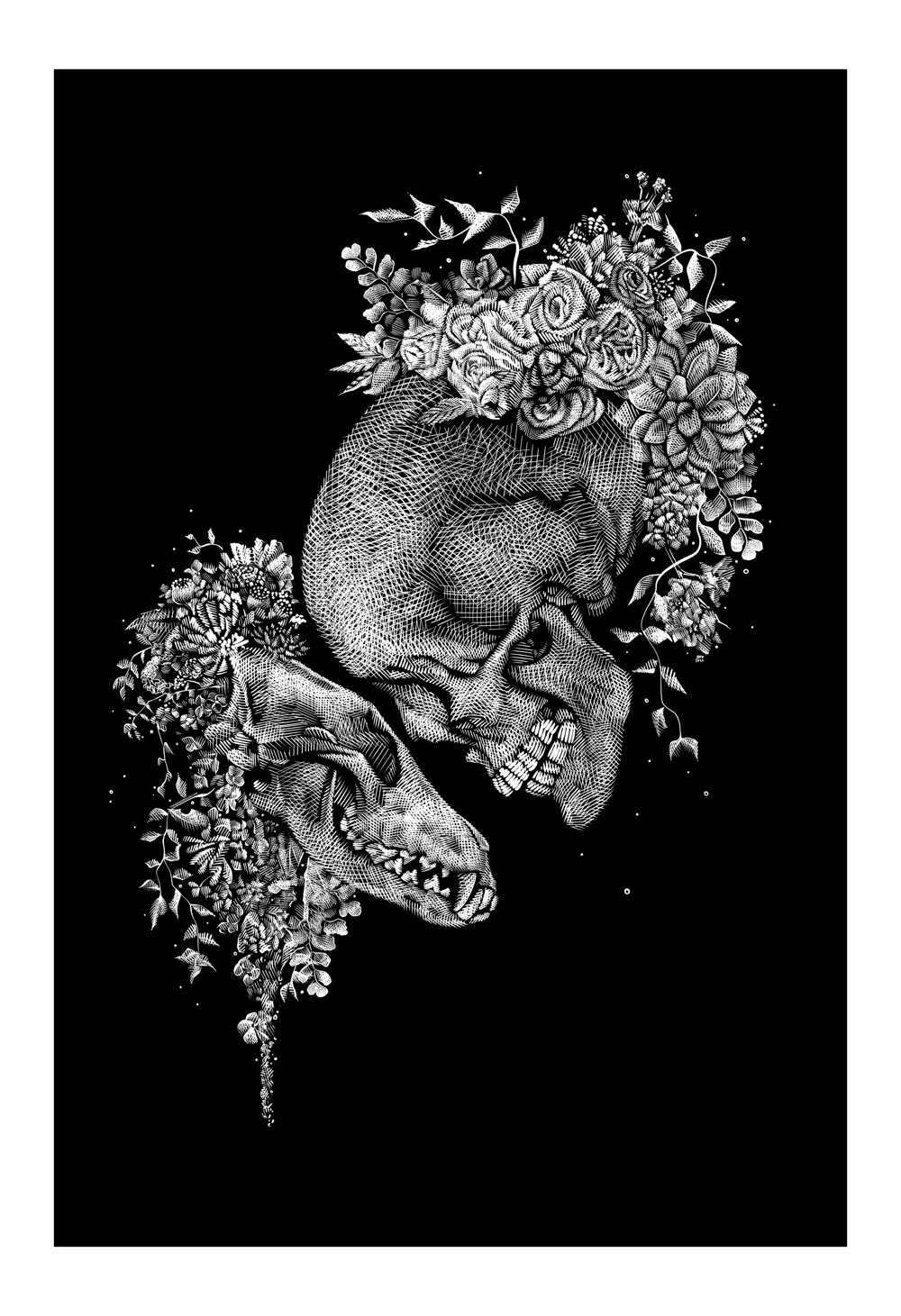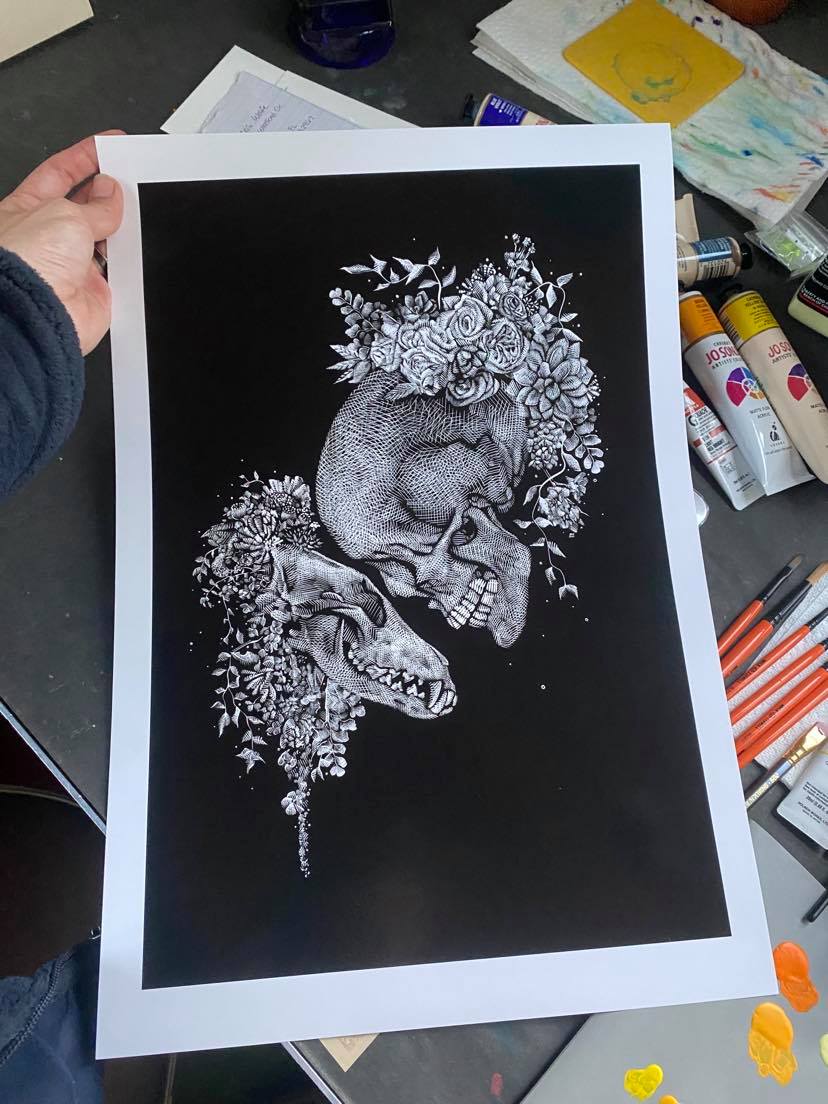 In my time as a veterinary technician, I was fortunate enough to witness how powerful the bond is between dog and handler. The bond I share with my own dogs is even difficult to put into words. I've tried to capture a bit of that feeling here, in 'Beloved Companion.'
In this piece, I wanted to capture that special bond we have with our canine companions, festoon them in flowers, and touch lightly on that cryptic but beautiful sentiment that they continue to live on in our hearts even after they're gone.
This is for a lithograph print of my piece, 'Beloved Companion', done in black/white.
You also have the option of adding 'Two Hearts' as a pair for $25. (Please see my listing for 'Two Hearts' for photos of that print.)
Prints measure approx. 13" x 19" and will be signed and packaged with a few extra goodies.