2020 Letterpress - The Magic Glade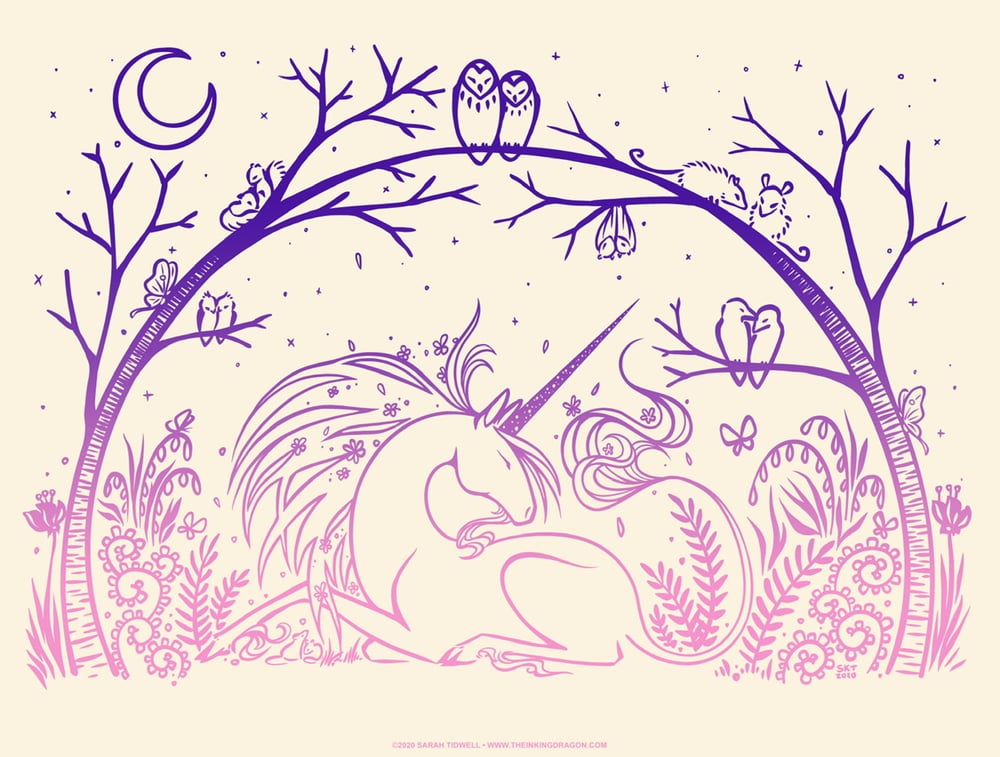 'The Magic Glade'
Limited Edition 2020 Letterpress
The Magic Glade, where the Unicorn shelters with her sweet critter companions as the moon rises and the stars wink into the sky. This year we revisited the split-fountain technique, meaning two different colors of ink were used on the press to create a beautiful gradient. This makes every print a unique individual.
These measure 12" x 16"
Each Limited Edition print will be signed and numbered.